How To Track Your SEO Easily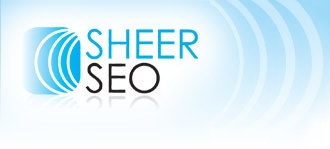 SEO just got a lot easier for me.
One of my SEO assistants just turned me onto a HUGE time saving seo software tool called SheerSEO .
I used to hate having to use one tool (like SEOmoz ) to track keyword rankings and then another (like Google Analytics) to track site visits/stats.
SheerSEO gathers all of your SEO information in one place.  The thing I like most about this tool is that it just keeps on giving; I expected to find keyword rank checking reporting but I was very surprised and delighted to find backlink analysis, a directory submission feature, and tweet tracking (!).
You can also track social bookmarking, and view on-page analysis.
BEST PART: 90 day free trial.
Enter your URL on the SheerSEO home page right now just to see all that you get for free.  You'll thank me later for this one.
Cheers,
Mike